Hey! It is Penguin Awareness Day! Have you heard it? This is the day to appreciate the penguins - share your love of these cute critters and spread the world how fabulous they are. Are you getting ready for celebrating this special day? Some of you may have a well-thought-out plan, while some others may prefer to just stay at home with families. If so, some great Penguin Awareness Day celebration ideas are probably necessary arousing your inspiration to make a plan.
Get More celebration ideas for penguin

If you are in a trouble of how to show your awareness of penguins, it is highly suggested to decorate your cake with the easy to use Penguin Cake Topper, which helps you to

Incorporate yourself into the special day for penguin
Make your cake looks adorable
Perfectly meet all your cake decorating needs
Part 1: What do you know about Penguins?
Part 2: What the heck is Penguin Awareness Day?
Part 3: How to celebrate Penguin Awareness Day?
Suggestions to Celebrate Penguin Awareness Day
First, what do you know about Penguins?
| | |
| --- | --- |
| | Penguins? Yes! We all love them due to their sweet appearances and fun dispositions. However, you may not know, actually there are 17 - 19 different kinds of penguins in the world, and sadly many are facing serious threats, due largely to climate change and bycatch. That's why it's more important than ever to spread awareness about penguins, and to remind people why they are so important. |
So, what the heck is Penguin Awareness Day?
| | |
| --- | --- |
| | Each year on Jan. 20, Penguin Awareness Day is celebrated in honor of the quirky, flightless bird found mostly in the Southern Hemisphere. While little is known about the origins of Penguin Awareness Day, on April 25 each year, people globally celebrate World Penguin Day, which marks the annual northward migration of penguins. Either holiday is a great day to celebrate penguins. |
Then, how to celebrate Penguin Awareness Day?
Below are some fun activities you can do to get in the penguin spirit and even show your love of these birds runs even deeper than a penguin dive.
At first, show your awareness of penguins by dressing in all black and white for the day. Even better, wear a tuxedo so that every time someone asks you why you are wearing it, you can explain that it is for Penguin Awareness Day, furthering the awareness of penguins.
Then, carry around a plush toy version of a penguin. Donate penguin stuffed animals to a children's charity.
Sometimes, you could send loved ones and colleagues penguin themed e-cards wishing them a happy Penguin Awareness Day.
In addition, visit your local zoo just to see the penguins.
Rent or buy a documentary about penguins, and spend the evening watching it with friends.
Or chat about your love for penguins with everyone that you can throughout the day.
What's more, donate and encourage friends to donate to a marine sanctuary in support of penguins. Celebrate Penguin Awareness Day by making others aware of penguins.
Or, wanna do more special things to pass on the penguin happiness? Below are two suggestions for you.
Suggestion 1 for celebration: Get an adorable cake topper
In honor of the noble penguin, and as part of Penguin Awareness Day, here is an unique thing you could do - cake decorating with Penguin character.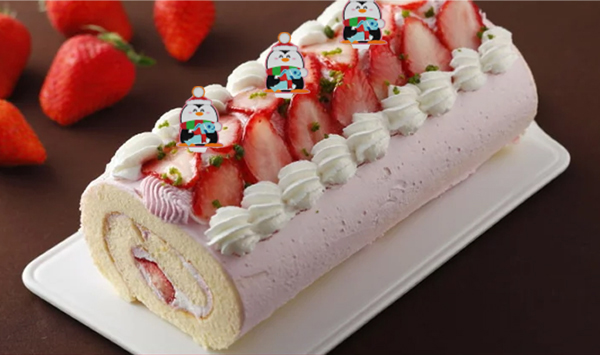 This insert paper card features an adorable penguin. It is made by Itopia to celebrate Christmas holiday and birthday for kids as well. In fact, penguins are extremely popular during the holidays, such as this charming little guy in a Santa hat! This cute penguin cake topper adds simple festive details to make it the perfect topper for any Christmas cake or sweet confection! <Check the reason why choose Itopia>
Suggestion 2 for celebration: Bake some penguin goodies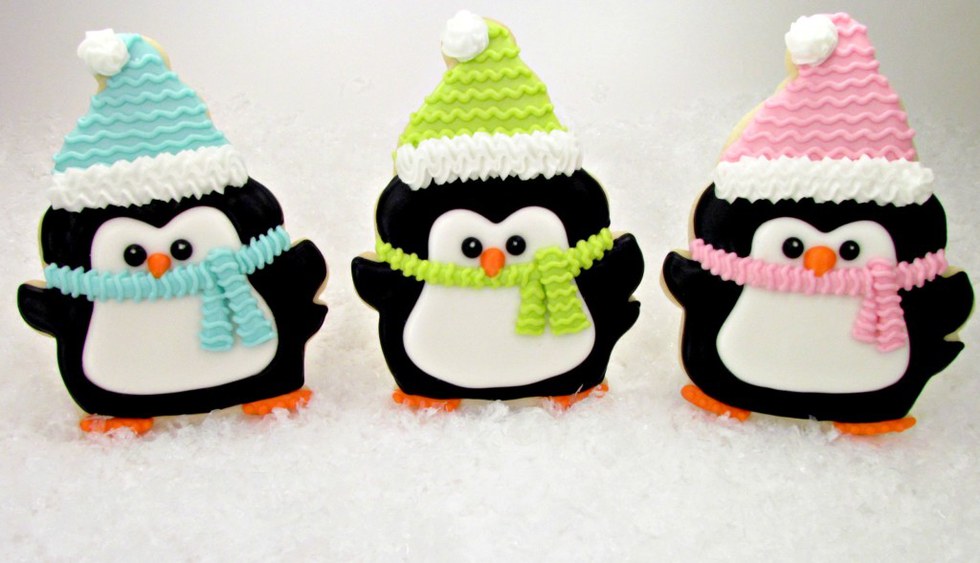 Last but not the least, you could baked some goodies, including cakes or cookies. You see, embellished with girly, winter-themed embellishments, these cookies are modeled out of fondant and look incredibly delightful. The perfect details, such as the penguin's eyes and positioning, truly bring the features and expressions to life! Easily change up the colors to make a party hat for any celebration!
Penguins, funny, cute, and, well, they spend their lives living on frozen blocks of ice so I think they deserve a little appreciation. So let's celebrate them in our cake decorating ideas here, shall we?
Penguins, we salute you!
Best Way to Grab Great and Interesting Celebration Ideas

Itopia's Penguin Cake Topper enables you to involve baking and the creative side. So, the combined results are decorated Penguin cakes. It leads you to celebrate Penguin Awareness Day. In addition, it is are perfect for your cakes, cupcakes, cookies, chocolate covered oreos, chocolate or hard candy lollipops, candy apples, cake pops, rice krispie treats and more!.
Don't forget to subscribe to our newsletter and follow us for sneak peeks and fun moments on Facebook or Instagram!